CASIO SOCIAL CLUB
Player-Manager is never an easy role to fulfill. Inspiring others whilst pushing your own career forward isn't the most straightforward position to be in, but for the past 8 years Justin Winks aka Casio Social Club has managed this role very successfully.
You see when Justin isn't rocking discothèques from London to Sydney and Colombia to Brasil with his solid, on-point, straight-up Nu-Disco House sets, or spending endless hours in the studio crafting the finest Boogie-House beats; Justin is running one of the most prolific and successful indie/dance Nu-Disco labels on the planet – Mullet Records. A label that continues to ride the waves of the Nu-Disco and Deep-House scene, and that continues to release a barrage of high-end, top quality Boogie infused Nu-Disco business, with releases from heavy-hitters such as Spirit Catcher, Drop Out Orchestra and Tesla Boy!
Production wise – Casio Social Club have had 'smash hits' on Justins' own Mullet Records imprint and also heavy hitters Eskimo and Nurvous too.
Remix wise – Casio Social Club have had the honour of remixing for the likes of Toolroom, Dig Deeper, Hed Kandi, Ministry of Sound, SpaceWalker and Vendition.
Support wise – Casio Social Club have been consistently supported by the scenes main players, including Pete Tong, Annie Mac, Jaymo & Andy George, Kissy Sellout, Dimitri from Paris, Spirit Catcher, Tensnake, Grum, Crazy P, Faze Action, Pete Herbert, Graeme Park and Groove Armada to name a few.
This is a World of Disco balls, shiny tracksuits, sweatbands and double handclaps… welcome to the World of… Casio Social Club!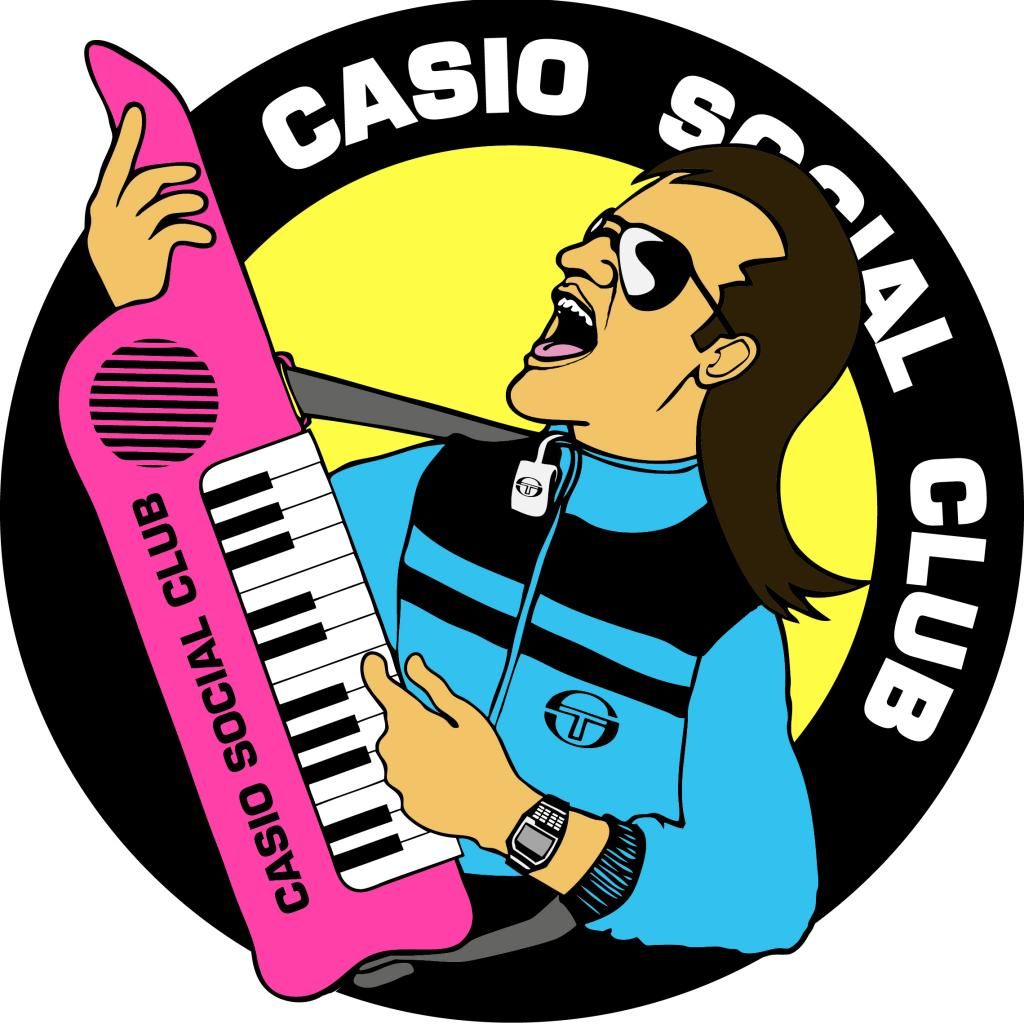 CASIO SOCIAL CLUB – Artist Websites FACEBOOK http://www.facebook.com/pages/Casio-Social-Club/275305617205
SOUNDCLOUD http://soundcloud.com/casio-social-club
Check him out on YOUTUBE